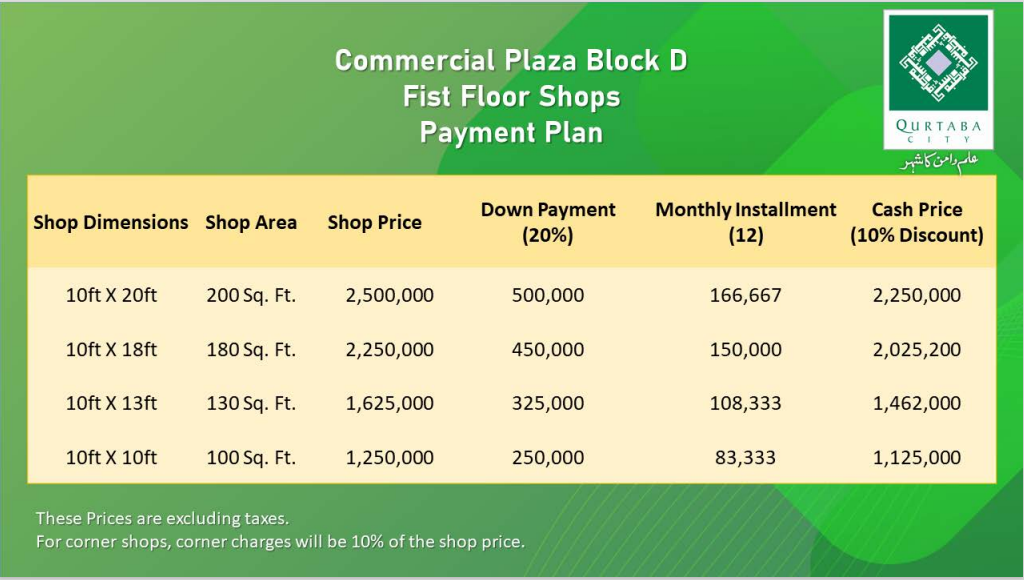 Commercial Shops
Qurtaba City welcomes you to the ultimate business opportunity! We are thrilled to present an exclusive opportunity to book your shop in Qurtaba mall. Discover a world of limitless possibilities as you secure your space in a vibrant hub of commerce and community. With prime location, high footfall, and state-of-the-art facilities, Qurtaba mall offers the perfect platform for your business to thrive. Showcase your products and services to a diverse and discerning audience, the shopping mall will serve as central point for 4 blocks with around 2000 houses.
Facilities:
Central skylight to ensure energy efficiency
Auto sliding Doors
2 Elevators
Firefighting system
Central Security and surveillance
Qurtaba mall being located adjacent to the Masjid and School brings numerous benefits, including convenience, increased footfall, targeted audience, community engagement, access to amenities, collaboration opportunities, improved safety and security, and a celebration of cultural values. This prime location contributes to the success and vibrancy of your business while serving as a hub for the local community.
Video Link